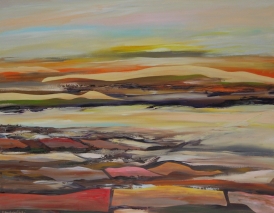 In my paintings, I express my emotions. I try to translate feelings into visual creations.
To stay fresh and alive my work moves in different directions. I express myself through the making of landscapes, abstract and surrealistic paintings. Considering every piece as a different aspect of my personal way of evolution.
Following the desire to be constantly in motion, I learn from every corner of my creations.







From March until June, and from September until Christmas every Sunday on the Art Plein Spui in Amsterdam, presenting a selection of "Dutch feeling"- paintings, drawings & pastels.

Here all the work of Denis le Gallic is presented and to visit at any time, but only on appointment.
Address: Donker Curtiusstraat 2A, 1051 JN Amsterdam.
We can be contacted by phone, email and website:
020-6814456, denislegallic@cs.com, www.denislegallic.com